Dec-2020
"Pedaling to Ushuaia for a better world, with more trees and life"
For a healthier year, we invite you to pedal for our health and that of the Planet. From El Calafate to Ushuaia, discovering fantastic places in Patagonia in bikepacking mode. Your participation fee will be voluntary and will contribute to reforestation by making a donation directly to an NGO, which is actively working in the reforestation of the planet.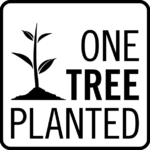 Find out more about this initiative
We will coordinate the group, offer our experience and a relief vehicle.  We will reward participants with a camaraderie dinner and the official event shirt.
You can do the complete tour, from the December 17 2021 to January 2, 2022 with the possibility of doing it also in some section.
The complete travel program will be online soon. These are the most interesting places we will visit: Perito Moreno Glacier, Torres del Paine National Park, Puerto Natales, Punta Arenas, Strait of Magellan, Tierra del Fuego National Park. We look forward to your inquiries!