Dec-2020
"Pedaling to Ushuaia for a better world, with more trees and life" Scheduled for December 2021
Back in 1986 I made my first and adventurous crossing of Patagonia, in 1989 I arrived for the first time by bike in Ushuaia, and since then I have returned many times alone or with other cyclists. I was enchanted by Patagonia and Tierra del Fuego and I would like to return to these places with the aim of creating a better world and to start an adventure together ….
I would like to share with you, nature lovers, the beautiful Patagonia (Argentine-Chilean), taking a bike trip with the interest of contributing to the reforestation of the planet.
The pace will be slow to appreciate more the enchantment of the territory, we will meet people, local characters, friends, typical dishes, stories and I will tell you the secrets of other journeys, of the wind, of the brutal and beautiful force of nature …
If you want, you can also have moments of solitude to savor the magic of silence and you will learn to understand how you can be in communion with Nature by pedaling in this distant land. After having pedaled many kilometers, at the end of the journey, the triumph will be yours alone for the emotions experienced and for having contributed to planting many trees that will help the Planet to "live" better.
The trip will take place from December 17 to January 2, between Calafate and Ushuaia (1,150 km) but if anyone wishes, they can do half or a stretch: Calafate-Puerto Natales or Punta Arenas-Ushuaia. Each cyclist must bring his own camping equipment and be self-sufficient, possibly with travel experience, even if the pedaling stages will be at a calm pace and mileage of about 80/100 km with often favorable wind.
To those who participate I offer for free:
– The coordination of the stages and the group. We would give the participants a roadbook, which we will follow together.
– A support vehicle to help those in need.
Participants will have to manage with their food and any hotels that they will choose directly on the spot if they do not want to camp. We can advise you and you want and make characteristic dinners together if you want.
Those who want to participate must make a voluntary donation directly to the NGO in charge of reforestation: "One Tree Planted", for every usd (dollar) donated by the participants a tree will be planted!
For this initiative I have chosen to reforest the Amazon and the NGO has a link with my proposal: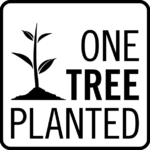 Find out more about this initiative
These are the most interesting places we will visit: Perito Moreno Glacier, Torres del Paine National Park, Puerto Natales, Punta Arenas, Strait of Magellan, Lake Fagnano, Tierra del Fuego National Park.
The complete travel program will be online shortly.