"Bikepacking"
Starting date: 05 June 2019.
End Date: 15 June 2019.
450 km – Difference in level +9000
Proposed travel program click here
We have organized this trip to help José Slamon, a friend who took part in many essential trips with Patagonia-Biking and today is struggling with a terrible disease.
You can pay a voluntary participation fee on an account that will be opened for that purpose or simply pedal together for our friend, a great cyclist and a person with a great desire to start driving again.
Mariano will ride with you for free only to let you know an exceptional route in a country where he is also a citizen. Last year he already brought other enthusiastic customers, and today he would like to propose it again with friends just to help José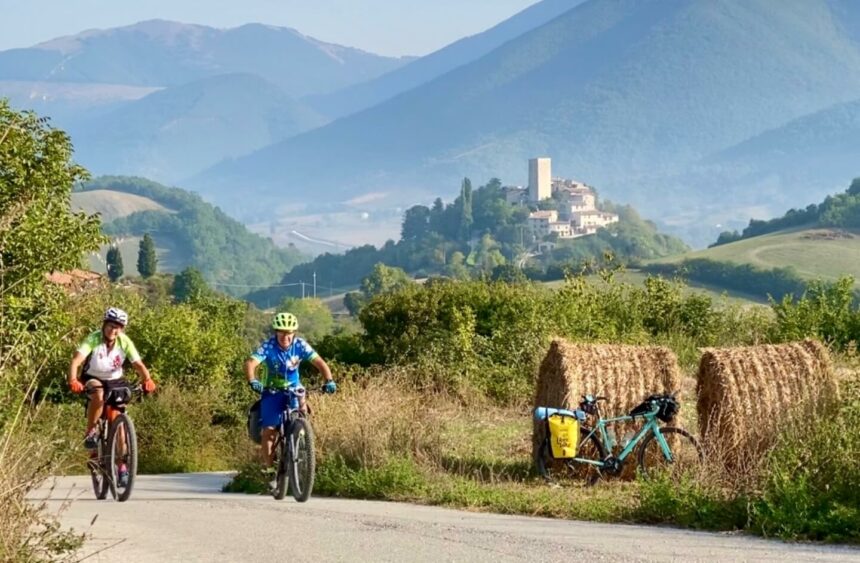 Easy
Pedaling in the Nature, by ways and footpaths, uniting towns of medieval origin in a unique and suggestive itinerary, that crosses: le Marche, l'Umbria, il...