Crossing of Italy: From the Adriatic Sea to the Tyrrhenian Sea
Easy
Pedaling in the Nature, by ways and footpaths, uniting towns of medieval origin in a unique and suggestive itinerary, that crosses: le Marche, l'Umbria, il Lazio and Tuscany.
A connection from sea to sea through history, art and spirituality, passing through unique places, with a lot of tradition and people known all over the world.

Modality "Bikepacking" New!
Without support vehicle. Each cyclist, will transport their clothes and personal items in small bootes or backpacks. The good temperature, allows cyclists, can take very light shelter elements and the load weight is minimal.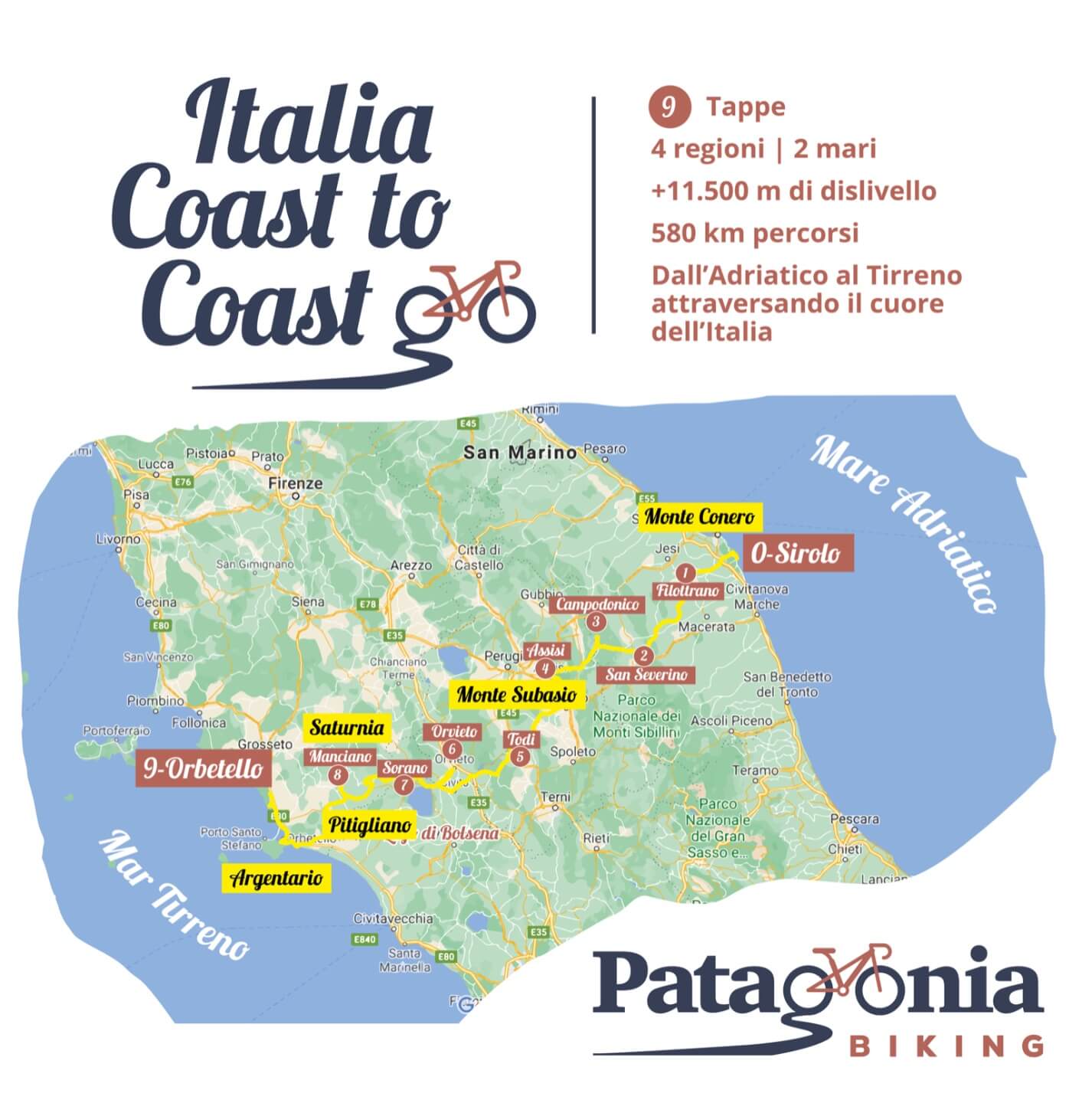 10 Jun 2023
Photos of the last travel in Crossing of Italy: From the Adriatic Sea to the Tyrrhenian Sea
Contact us for the travel day plan
Sirolo, San Severino, Nocera Umbra, Assisi, Monte Subasio, Spello,Todi, Civita di Bagnoregio, Orvieto, Sorana, Sovana, Pitigliano, Terme di Saturnia, Orbetello.
550 km On dirt roads, bike paths, trails and asphalt
550 km +11.500m: 9 stages at an average of 60 km. For dirt roads, bike paths, trails and asphalt. The daily level, average, is + 1250mt. Calm pace with several photo stops and refreshments.
During pedaling, the temperature may vary between 20 ° and 33°
You can use a bicycle mtb, gravel o e-bike. Ask for rental.
5 people. With fewer participants the cost would increase.
1 guide
Acommodations: 10 night in hotel, agriturism, B&B and castel.
10 breakfast, 5 dinners